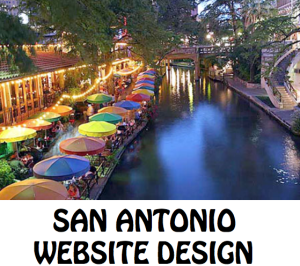 Whether you're strolling the Riverwalk or just perusing San Antonio - there is an awesome atmosphere. This is why tourists flock here!
San Antonio attracts hundred of thousands of visitors every year - is your business getting a piece of that pie?
Night Owl Marketing helps you take advantage of this with strategic domain names, hosting & custom San Antonio website design services.
With a sleek user-friendly website design - you're business will be increasing in no time! We can also help with re-branding or website re-design.
We specialize in San Antonio website design that really is a business "game-changer".
Not to mention we are affordable so you really get the most bang for your buck.
Also to help you reach your fullest potential, we are experts at SEO (search engine optimization) and offer a wide variety of other services like: logo design, mobile website optimization, social media packages, and much more. (Read our article on San Antonio: "Places to Be" for Business Meetings)
Call us at (817) 542 - 5951 for a free evaluation of your business, website design needs, and how-to increase your traffic. We are here to help!