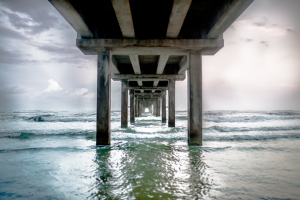 Port Aransas, once a sleepy little fishing town, is no secret anymore.
Tourist flock here by the thousands, and not only in summer! There are also lots of Winter Texans who stay here for months in the low season.
There's no question this is a growing town - so what about business opportunities?
If you are thinking about opening a business in Port Aransas, Texas - here are some things to consider and help you plan:
Location:
While there are not many commercial spaces left, you definitely want to consider being as close to "downtown" as possible.
Tourists do not take all the "backroads", so as a rule of thumb - stick somewhere with HWY 361 or main street visibility.
Consider which businesses are your neighbors, there are some strips that little boutiques congregate in. If you are food place, check what competition is around.
Type of Business:
There are lots of thriving businesses here - and usually they cater towards the "out of towner" traffic.
Come up with something that has enough uniqueness that you are not overwhelmed with competitors at every corner.
Look at what you are selling / how you are making money - can you appeal both in summer AND in winter?
Strategy:
Consider community outreach - this is a very close knit town!
Also, strategically market to SAN ANTONIO! I would say a good 60% of our visitors come from this area.
Make sure you stay up to date with your online presence, most people do their research online before visiting (this includes social media!)
Helpful tip:
Most businesses thrive in the summertime, but make sure you are planning financially for the winter as well (or are able to attract a lot of the winter texans!)
We are based out of Port Aransas, so please ask to meet up with us to help with your new (or existing) business.