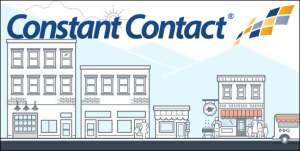 Constant Contact is an email marketing service that is not only affordable, easy to use, well trusted but most of all - ATTENTION GRABBING!
See below 10 reasons why you should choose Constant Contact.
Creates GREAT looking emails: you do not have to be tech-savvy to create beautiful emails. They won't be the old boring follow up emails you send from your normal email method - they are colorful, fun, and graphic! Plus you can choose from tons of their pre-made templates to make things even easier for yourself. Also, the cool thing is, these emails show like they are coming directly from you, so you get replies instantly in your inbox!
Support, support, support - we cannot speak higher of their support staff. If you need anything, they are a phone call away and can even get right into your account to problem solve quickly.
You can track your results - from the amount of opens you got to clicks you get on each link! WOW! Now you can see in real-time how well your marketing is paying off.
No Spam. Your emails will not make it into the junk folder! Which is what the competition cannot say. They are an approved bulk mailer.
Easily upload contacts from any excel spreadsheet and other easy methods - so you can always keep growing your list.
It is inexpensive! You can even have a 60 day free trial.
Click Here to Read their email marketing content ideas for EVERY type of business.
Click Here to sign up for your 60 day constant contact free trial today!