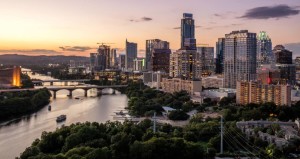 KEEP AUSTIN WEIRD!
That is a popular phrase for the Austin Texas locals. But what about the business people? (Truth be told, they like it weird, too)
Austin, like many of Texas's major cities, is a popular tourist destination - which means you can capitalize on new business opportunities all the time.
We have complied some of the BEST Business Places to Be for Austin, Texas and laid it all on the line for you guys below.
Whether you're an Austin local, or the great city is a hub for you to connect with your clients - theres a place for you.
Meeting & Conference Spaces:
Intelligent Office - this place is centrally located to make it a prime spot for easy meetings, and not to mention you can have a Virtual Office here.
Createscape - needing just a single day? No worries - this place has a Day Pass available for TWENTY BUCKS! Can you even believe that?!
Vuka - for a unique meeting space that holds 200.
Restaurants:
Moonshine Grill - for the pick-me-up of true Texas comfort food. Long, stressful day at work? Take your associates here.
Eddie V's - top notch food to truly win over your clients.
Carmelo's  - for the clients meeting you from out of down, this offers a nice downtown location with amazing Italian.
Coffee Bars:
Texas Coffee Traders - can't go wrong with free Wifi and a cozy setting.
Monkey Nest Coffee - to get your creative juices flowing!
Anderson's - a local "go-to" with locally roasted beans.
Of course, Austin has so many other places to feature - but this will get the ball rolling for you find a great spot to be with your clients outside of the office.
If you have any questions - contact us!